Diamond Light DNA Activation And Regeneration
Diamond Light Ray Master Class Video
Access It Now And Learn about the Diamond Light
➤

What this unique cosmic frequency offers you during your Earth and Ascension Experience.
➤ How working in a focused and conscious manner with the Diamond Light takes you to next level
experience.
➤

Fan the flame of the Diamond Light during the class.
➤ 

Learn about the opportunity to work together with me Esther Bartkiw to Activate the Diamond Light Frequency within.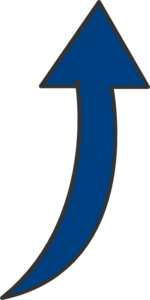 Watch The Master Class Now
What is the Diamond Light Ray?

The Diamond Light Ray is a unique frequency and Language of Light. It speaks to your mind, body and energy field, and your Soul Self in a specific and unique way transmitting data to your DNA for activation of dormant DNA, dismantling of old, outdated and corrupt DNA, Light Body expansion and a regeneration of YOU.
What else does the Diamond Light Ray offer?
The vibration and electrical charge of the Diamond Light Energy weaving through your mind and energy field stimulates a profound return to living a life of Mastery, Empowerment, Universal Divine Connectivity with a Strong and Focused sense of Purpose and Service to all of humanity the Earth and her Kingdoms.
Here are some of the in the moment comments, spontaneously declared by people, who have participated in the Diamond Light Ray DNA Activation and Regeneration Process.
This is more then a DNA activation and renewal, this is an all over the body, cellular renewal. We hit the restart button.
Wow we went deep Esther. I feel the energy moving. I feel my cells coming alive. Something definitely shifted and I will keep you posted on the change.
My Heart just expanded…. I feel rushes of energy.
Whoa the energy is moving.
I have never felt so light and full of hope after any activation or session. I can feel the changes already happening within.
I learned so much about my Self, who I AM, what my Body and I are capable of.
I have befriended my body and my cells.
This may be the most powerful process I have done yet.
I am releasing emotion from my belly, sadness is coming up and out…yeah!
 Working with the Diamond Light Ray in a focused
 and conscious manner also:
 ➽ Opens you up to the Universal Wisdom locked in your cells, always
there but until now hidden from your awareness.  
    ➽ Assists you in Breaking Free of Meta Issues, those long-held
sabotaging patterns and behaviours you have been working on for
years, perhaps decades and have not been able to transform. 
    ➽ Induces a Giant Leap Forward in your Spiritual Evolution. 
    ➽ Awakens an excitement for life and living, adventure and all possibilities.

    ➽ Cuts through the bullshit, the density and brings  clarity. 
    ➽ The Diamond Light Ray brings your life into wholeness, oneness, it is an energy amplifier. 
    ➽ Helps you to be Love personified. 
    ➽ Anchors you in love, trust, oneness, purity of mind, spirit and body. 
    ➽ The Diamond Light assists with balance whether it is masculine-feminine energy balance, light and dark; universe
and earth.
    ➽ Integrates HIGHER Light into all levels and layers of your being, mental, emotional, physical and spiritual.
    ➽ Activates your senses beyond earthly senses, gifts and talents with a particular emphasis on remote viewing,
         teleporting, and bi-location. 
    ➽ The Diamond Energy creates greater Soul Awareness.
    ➽ Further expands and develops your Light Body.
    ➽ Plus More +++ 
Please note while the focus of this special activation process is on harnessing the unique properties and frequency of the Diamond Light to activate dormant DNA and restructure DNA, we are working with and through all levels of the body. Therefore change is taking place on all levels simultaneously: emotional, mental, physical, spiritual, history (past lives, future lives, parallel lives, lives in other dimensions), and generational levels of the body.

Because this process is unique to each person even though a particular sequence is followed, the session is unlimited in its potential and possibilities.

Diamond Light DNA Activation And Regeneration
Special Pricing Offer:
$197
 *hst applicable for Canadian Residents

Diamond Light DNA Activation And
Regeneration Session Overview
➤ 90 – 120 minutes minimum in length.

➤ During this time I will take you through a specific sequence of steps I received as Universal Download to initiate the Diamond Light within Full Throttle.
➤

I will send

 you an image, a sacred geometry image to look at during our time together. The image will help to facilitate the Diamond Light DNA Regeneration and Activation on a deeper level.
➤

You and I will speak to your DNA to discover, explore and release what is standing in the way of your DNA regeneration, reconstruction and activation.
➤

Three weeks following the session I will send to you via email a series of questions for you to meditate on which will facilitate an awareness of the changes that have and are in process of taking place. Refocus you on the process of DNA activation. Reactive the Diamond Light Vibration for another round of wholing

, healing and leveling up. 
➤

You will be able to access the call via Skype

, Telephone or Web Call.
➤

I will initiate a recording of the session that will come as an MP3 download barring any tech glitches.
➤

Upon registration email me to set up the day and time of your session. Let me know your time zone.
➤

You have three months after purchase to book and complete your session.

I can't wait to get started working with you and
The Diamond Light Ray.

 
This

activation

and process are 

being offered for a limited time.
Registration is open now
Here's What People Say About Esther's Work:
Authentic: I want you to know how much I appreciate you and your way of serving others in this world. A model of great distinction. You CARE and that word isn't enough to express what I feel about how you steward us through these changes. You go beyond what others do and the thing is I feel how authentic you are in doing it. May life continue to bless you in all that you do as we are blessed in return when we are with you.
I Have Published Four Spiritual Books For Children: I am still doing the Miracle videos and am enjoying them very much. They have given me the energy to self-publish four books for children at Amazon this year! Three of them are also interesting for the children of spiritual parents, Wallpaper Whizzie's Journey, Amazing Labyrinth and The English Cloud Fairies. The channeling session I had with you and the Beings of Light from the Bosnian Pyramids some years ago also came true. They said I would write spiritual books for children, and to my great surprise, I have done exactly that! Thank you very much.
Body Groove: I have set an intention for this eclipse period that I will slide into a groove where it feels natural and easy to know what my body wants and to give it to her (food, movement, rest, play, and everything else). I wanted to let you know about what happened for me during this call — it seems like my intention is already beginning to happen!
Your Energy Support Boosted My Confidence and I Got The Job!   The Eclipse, Equinox, Solstice Energy Events are the best. The calls take me to new places in my imagination, create new awarenesses and trigger new energy vibrations within me. I open up so much during those calls, gently and quickly. During the daily energy work I can often feel you working with us. It is comforting to know that I have this extra energy support during these intense seasons of change. I love being able to email you requests for extra help and it works. The energy support you sent me as I was preparing for an interview boosted my confidence; I felt it! I was asked back for a second interview and ultimately got the job. Can't wait for the next Event.
$15,000 Bonus:  I just manifested a $15,000 bonus at work!!!!!  Thank you, thank you, thank you!!!!
$4000 Rebate and Temporary Job: Wow what a start to the event. The energies have been strong. Day one I got a $4000 rebate from the tax office I was not expecting! I was told today the job I expected to get I did not get – but a run round by staff that appreciate my work have got me a temporary role till March, it's a good job role. Wow this all happened in three hours. Yep a big day for me.
Release Back Pain:  Esther I sent you a special request to address my back pain during the daily energy work and within two days I had instant relief. It has been several days now and the pain has not returned. Thank you.
I have started my own Business:  As a result of working with Esther and clearing my limiting beliefs I have taken tangible steps to start my business something I always wanted to do but was scared to try. Thank you for helping to make my dream come true.
I Got My Sexy Back! Your body confidence stuff worked. In the months since Confident Attractive You Class, this fifty something year old woman went from a size 4 to a size 2, works out more regularly, and is flirting and texting with a delightful guy. I feel, sexy, body confident that I never really had in my younger days. Thank you!
Esther literally saved our marriage of 40 years. The constant arguing between my husband and I had put a serious toll on our relationship to the point that I was seriously considering separating from my husband although I still loved him very much. I did two sessions with Esther and my husband got intrigued and he wanted a one as well. We continued working with Esther and she helped us bring back the peaceful harmony that had made us get married over 40 years ago. My husband and I feel extremely grateful towards Esther who literally saved our marriage.
Release Lifetimes of Fear and Expanded into My I AM: During my personal session with Esther I fully connected with my I Am. I released Fear of not being me that I have held in many lifetimes all the way back to Atlantis. Released Fear of being choked, strangled, killed by choking in many lifetimes as this was a repeating pattern even in this lifetime.  Esther gently but strongly, took me through a deep process and I felt all the energies flowing in and through each of my body parts. They responded accordingly as she spoke words and was a conduit to assist my I AM embodiment.
Money Miracle: I just wanted to say thank you for your work on the Miracle package, the phone calls and the emails. Friday I manifested an extra $1,000. I was so happy because I really needed it.
Your Personal Commitment To Yourself. Please Read….    
I understand that my life may change as a result of the information and energy processing provided during this program. 
I understand that while change can happen dramatically overnight often change comes in steps. It is my responsibility to follow the steps, listen to my inner guidance and direction, trust the process and validate, validate, validate the changes.
When change is happening I may go through a detox process on all levels of my body mental, emotional, physical and spiritual. My life may go through a detox and cleansing as a result and it may be bit uncomfortable at times. I know that this too shall pass and is part of the process of change. I will seek medical advice and treatment when needed.
I am ready to fully participate in The Diamond Light DNA Activation and Regeneration.
I am ready to take responsibility for my life and the changes which occur.
I am ready to stand in my power and treat other people's opinions simply as information for my consideration.
I am ready and willing to reconnect with and further expand into who I will truly be Divine Love, A Spark of Creation an Infinite Magnificent Being of Light.
Oh and I promise to celebrate even the smallest shifts and changes knowing that acknowledging each change subtle or big will snowball into greater and grander transformation.
Terms Conditions and Disclaimer:
Esther is committed to delivering to you the highest vibration methods, processes, activations, readings, seminars for your journey of change and transformation. Once a product/service has been purchased there are no refunds.
Any health, nutritional or fitness information offering during readings or sessions is for educational purposes only. It is not a substitute nor does it replace professional medical advice of any kind.  If you have concerns about your physical or mental health consult with a physician or health care professional. Do not avoid, delay or disregard seeking out medical or health advice from a health care profession because of something you may have read, received or learned from this site, private or group sessions/readings. Any health , nutritional or fitness information provided on this site or during sessions with Esther should be undertaken under your own discretion and risk.
We do our best to ensure that you get the greatest value possible for your money. All recordings are infused throughout all time space and reality with the energy so they are just as effective and potent on replay as during the Live Event.
Esther is fully committed to offering you the highest level of Energy Transmissions available on the planet at this time with a Stretch and the greatest level of service to you. Thank you for being committed to your greatness and raising the consciousness of the planet!      ~Love, Esther